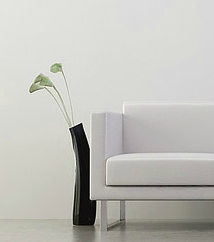 With enthusiasm and passion of the young creative team, we always strive to develop repoint becoming a prestigious company in the interior decoration industry as well as in our customers mind.
I believe that your support and trustworthy in our services will be a strong motivation for us to grow up and contribute more success to the commercial construction. Every project completed make an obvious advance for our company on the approach to the success. Futhermore, we would have the opportunity to affirm redpoint as a qualitative and trusted brand in the choosen industry.
Redpoint desires to deliver our customers the satisfaction in the quality and aesthetics of every project. Therefore, we go with customers from stage of meeting, listening and practical advice to reasonable design - professional construction process to meet the creativity and style required by each specific customer.
By experience, professional skills and creative passion, the redpoint construction team is honour to co-operate with you to create the impressive living- working space in the personality style.
Choosing Redpoint to be the partner will ensure your success because we are always toward a stable development and desire to be an entrust companion of your projects.
Redpoint looks forward to setting up a long term bussiness with your esteemed company!
Yours Sincerely,
Mr. Tran Huu Minh Thanh
Managing Director